We manage parking and environmental services for 26 Local Authority clients throughout the UK & Ireland, including 7 London Boroughs; we have been partnering with some for more than 35 years. Our services within this sector are continually expanding with the provision of integrated solutions which can deliver a wide range of options, from parking enforcement right through to borough wide clean air emission zones.
Adding value to our clients
Traditional tailored solutions including a wide range of enforcement services including civil, environmental, CCTV / ANPR & DVLA, debt collection, removals and pound-related services. Provision of P&D machines, including maintenance and cash collection.

Fully resilient scalable business processing unit in Dingwall and customer contact centre in Wigan providing end-to-end services including CCTV management and Enforcement Agent, with the flexibility to support clients with capacity fluctuations.

Best people - High quality staff with customer facing skills who can deliver services with a sensitive approach when interacting with members of the public. Prior to deployment, colleagues are fully trained in core operational requirements together with training to support vulnerable members of the public and to recognise hidden disabilities.

Wide range of technology solutions including intelligent deployment solutions. APCOA Analytics – power BI-based reporting tool provides detailed data analytics on usage and changing behaviours to inform decision-making, ANPR technology (moving traffic and mobile), cashless parking APP & IVR and complex permit solutions.

Sustainable partner focused on delivering localised social value such as clean air initiatives, recruiting and upskilling local communities, supporting the homeless and charity fundraising, together with environmental initiatives which can be quantified and measured.

Local Urban Mobility Hubs offer a wide range of commercial arrangements which can deliver real benefits to local residents and communities whilst commercialising under-utilised car park assets.

35+ years of local government consultancy experience delivering bespoke parking and environmental projects, providing innovation and best practice to maximise efficiency.
---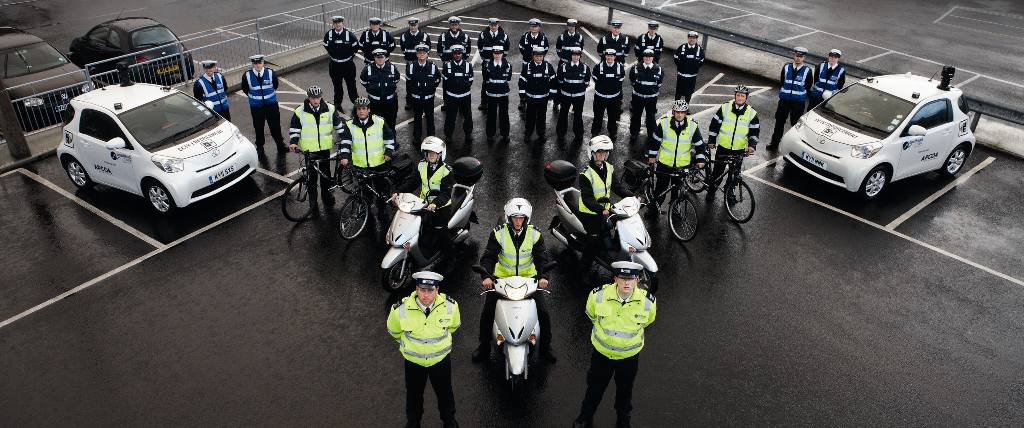 What our clients say
"APCOA has helped to make a significant improvement to the performance of parking and environmental services as a whole… the team is versatile and supported by high quality management who are continually looking for new ways to evolve their service offering"
London Borough of Lambeth
---
"Successful mobilisation of enforcement contract… dedicated project team put in place… APCOA ensured staff were consulted, informed and reassured throughout the TUPE process"
East Hertfordshire District Council
---
"…very proud of our APCOA team who came together at a time of call of duty which shows the strong relationships we have developed at local level… the event went very smoothly and successfully… they looked extremely smart and did us all proud"
Sandwell Metropolitan Borough Council